Trying to get the Fluttershy* book finished for the end of term (next week! OMG I did a whole school year of something! :P)
I was almost going to finish it yesterday but I forgot my tube of Shocking Pink Book Cloth ... then remembered I didn't make any endbands either so I prepared to do that in class, then went... Noo I wanna make pretty marks on leather. Look, I prepared a leather covered board at home and everything!
So I went through all the finishing tools we have in class and found allll the swirlies. Happy happy swirlies. AND a tiling swirly so I can make a line of swirly!
Here's my practice board
I love working with leather. I could grow to love just tooling and finishing... Didn't even do any foil/gold work in this.
Went home and figured out that the purple silk thread I brought back from class would be the wrong colour scheme for Fluttershy - it'd just go a bit Easter colours if I used purple. So I looked through my embroidery floss and found I had a good turquoise like Fluttershy's eyes. And tada! I finished the tailband
Just have to finish the headband now. And re-do the mull over the stitches (doh. do things in order next time...)
*For those of you uninitiated into My Little Pony: Friendship Is Magic, Fluttershy looks like this: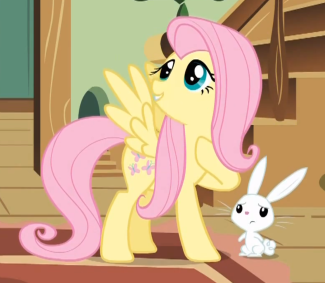 This book was totally going to be sane and reasonable(yellow end papers, red book cloth half-binding with cute dormouse & red berries paper) until I found neon pink acrylic paint to paint the head of the book with... then reason went out the door.